Company Information
Dogan Corap founded at 1954 by Mr. Bekir Ozdoganci as a small manufacturer. At the beginning the production was made as subcontract. Than at 1957 started to produce socks for own brand for Istanbul and Anatolian wholesalers. First salesmarket opened at Mahmutpasa 1960; second one opened at Lalesi at 1993. At 1970's the production moved to a building at Rami; At 2003 moved to Ikitelli organised industrial zone. At the beginning the production made by simple machines. Through the revolationary time the machine parqour was devoloped and becomes full automated electronic computer supported machines reached to 5500m2 closed area with a limit of 22 million pair of socks per year. We are producing cotton, lycra, wool, sports, mercerised and designed socks for any requests for man, woman, child and baby groups. Since 1985 Dogan corap producing socks for foreign markets especially Germany and the other countries like England, Austria, Holland, France, Cech Republic and Israel. Our yearly export is appr. 10 million $.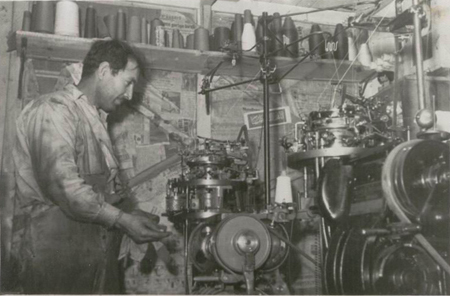 Mission
Dogan Corap takes quality production, hard working, attention to details etc. standarts as production strategy and serves for customers and suppliers and gain their respect.
Vision
The imagination and the needs of future generations will be covered by our 57 years of experience and achievements.